Twined Bags & Twined Baskets For Sale
All twined items are individually handmade, by Vera Longtoe Sheehan, Elnu Abenaki Tribe. She works with 100% plant fiber, which is a renewable and sustainable resource. Her creations can take from a day to a month to complete. The more you use them, the softer they feel. If you are interested in one of these items or in having something custom made, please contact the artist. Vera's work can also be found at the gift shops at the following museums: Abbe Museum, Institute for American Indian Studies, Lake Champlain Maritime Museum and Mt. Kearsarge Indian Museum.

Twined Bags & Baskets For Sale By Artist
For rates and availability call (802) 579-0049 or email vlongtoe@vtindigenous.com
Twined Tobacco Pouch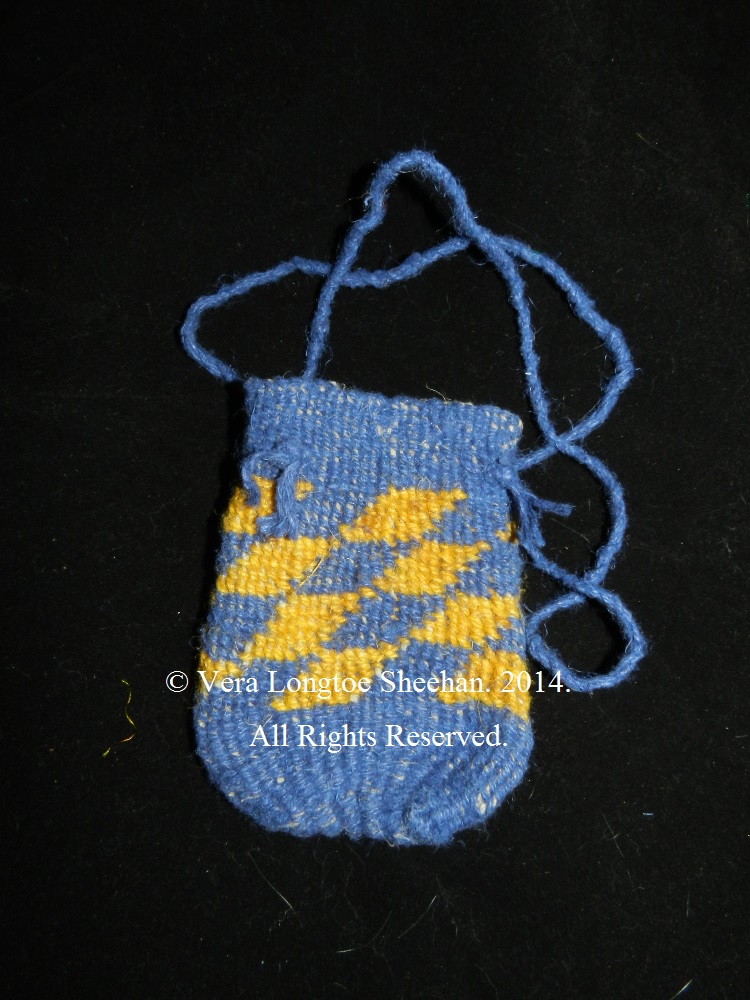 Framed Twined Textile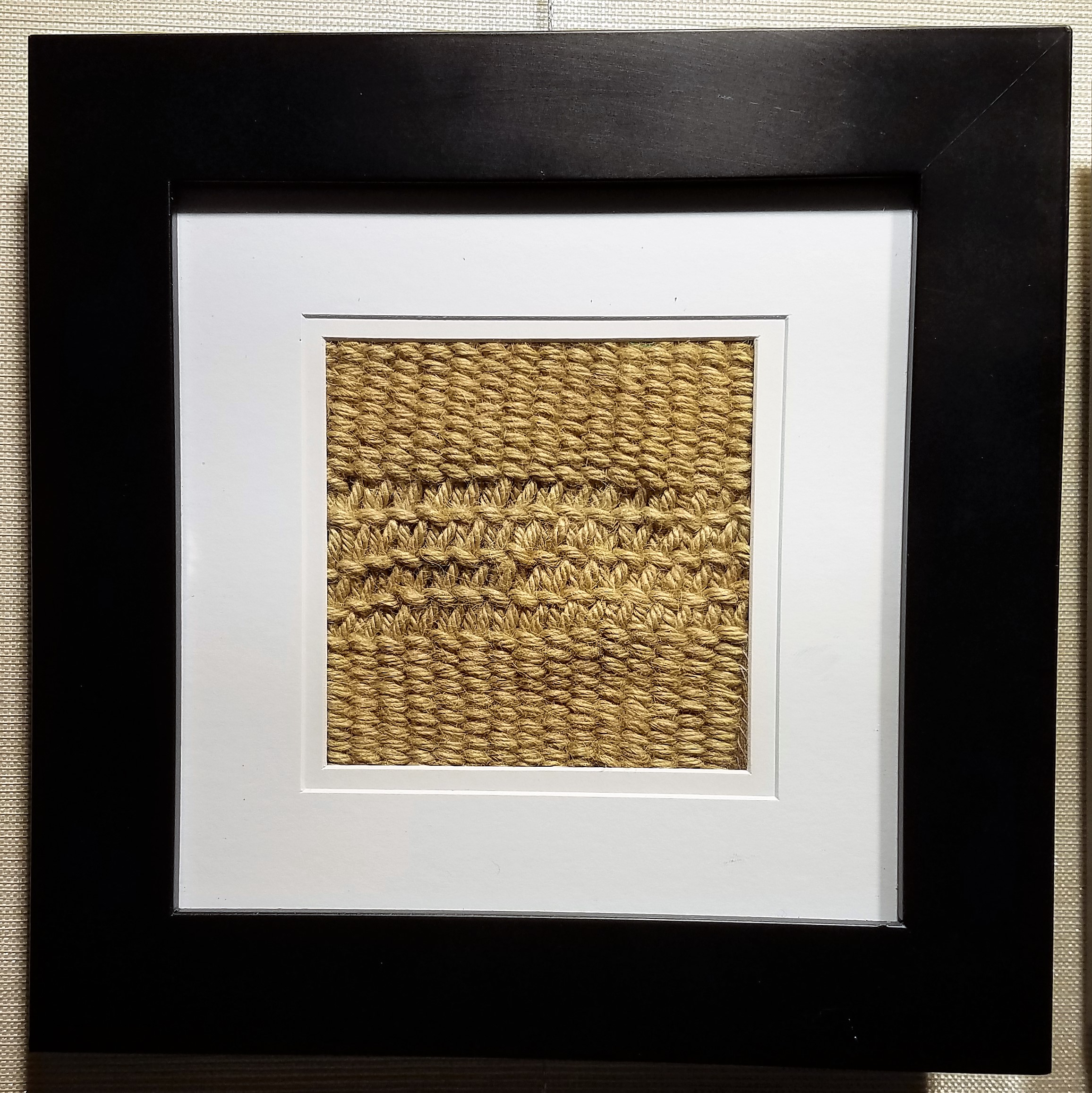 Twined Food Storage Bag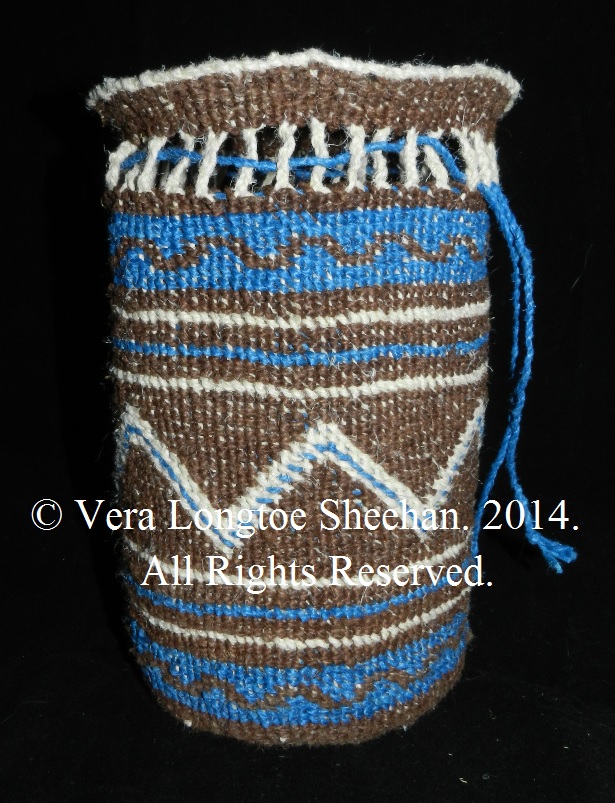 Framed Twined Textile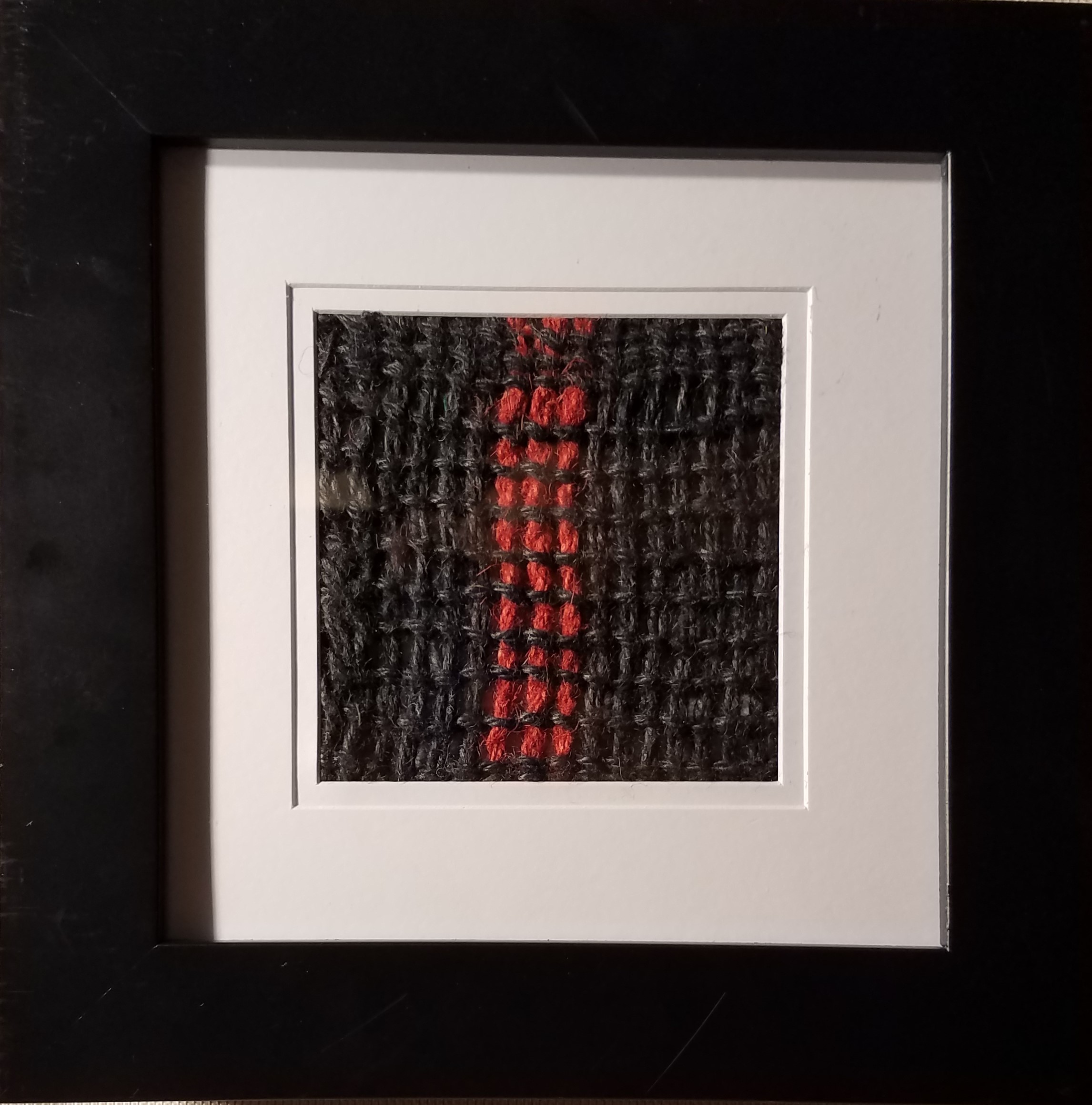 Cattail Duck Decoy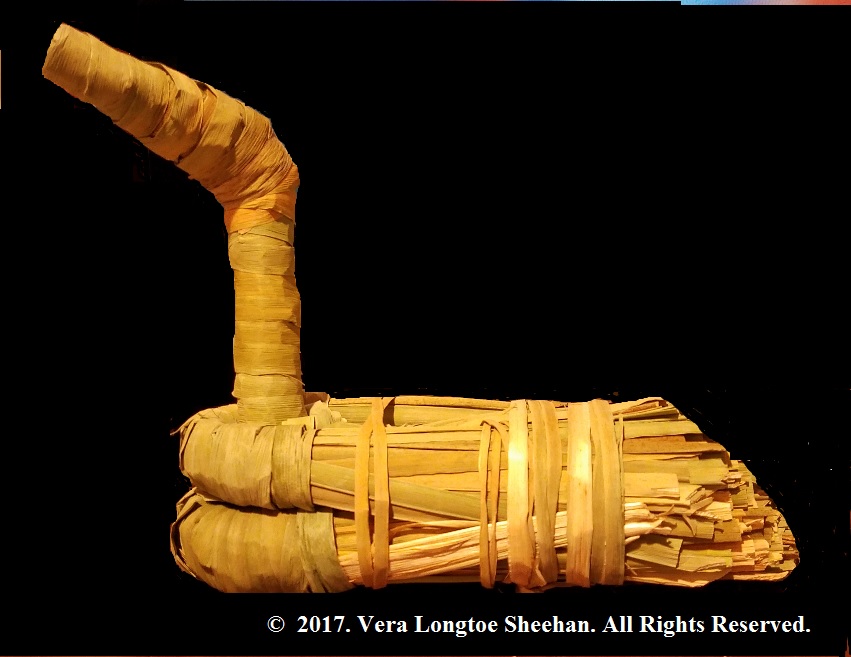 Framed Twined Textile
Twined Rosette Pins

Made from handspun silk or cotton fiber with hemp cordage. Approximately 2".

Perfect on their own or use to hold your favorite scarf in place.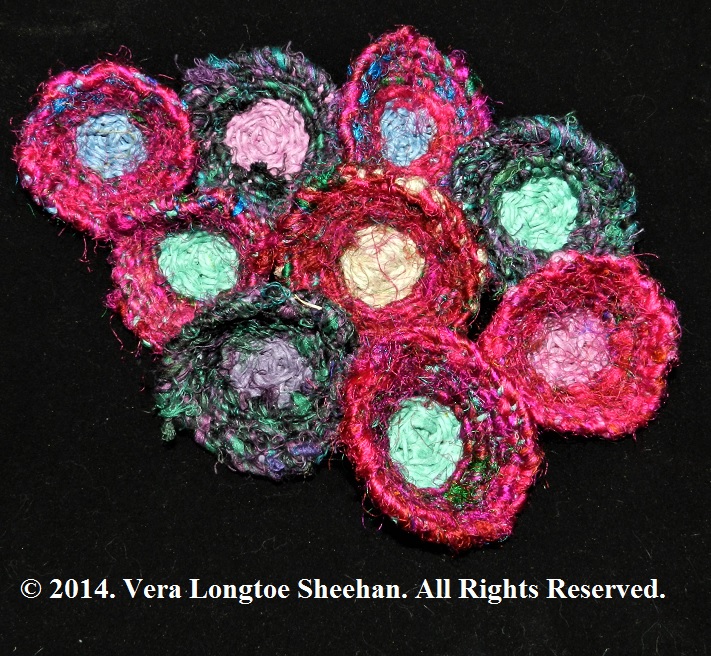 *The Elnu Abenaki Tribe is recognized by the State of Vermont as a Native American Tribe (Refer to Sec 1.1 V.S.A.§ 853a). Verification can be made by contacting the Tribal Headquarters.
*Each piece is labeled in accordance with the Indian Arts and Crafts Law*