Eastern Style Woman's Regalia
The most common 18th-century wools in the North East were red and blue.
Wabanaki women were easily recognized by their peeked hoods.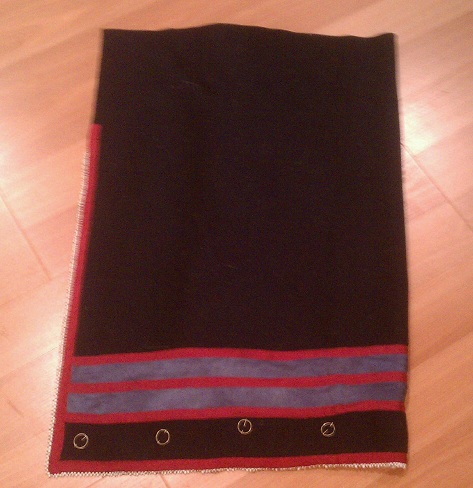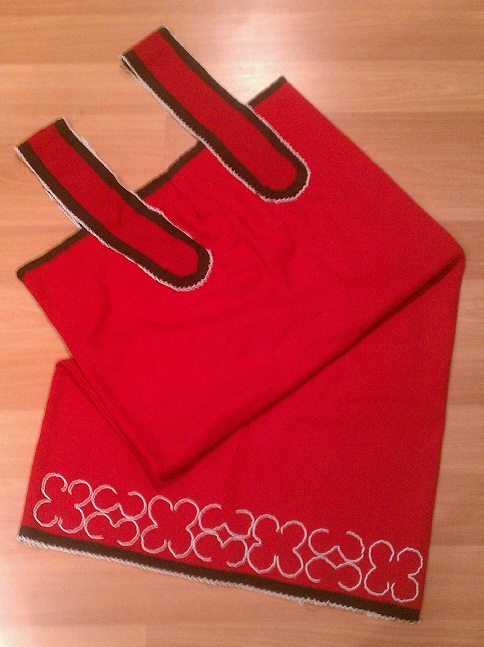 Wrap Skirts * (left) were worn by the women of many North East Woodland Tribes. This one is made from blue stroud cloth (100% wool), with dark red and blue silk ribbon, original 18th-century glass seed beads and silver ring brooches.
Strap Dress * (right) were worn by the Mi'kmaq women of Nova Scotia, Canada and the Objibwe women of the Great Lakes, USA. See Micmac photo on the sidebar. This one is made of red 100% wool, with black silk ribbon. The double curve design and edge beading is done with glass seed beads.
* Photographs Courtesy of Lina Longtoe Schulmeisters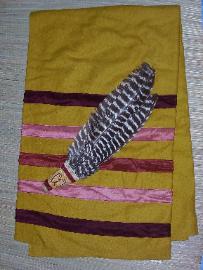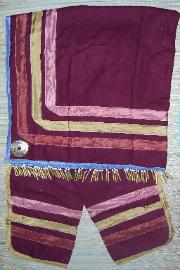 Wrap Skirt and Leggings (left) made with dark red wool, trimmed with silk ribbon. White glass trade beads and brass cones line the bottom edge of the skirt.
Dancing Shawl (right) made to mimic the style of the old style matchcoat. from gold wool, trimmed with silk ribbons. The silk ribbons were dyed to match an 18th century India Chinz (floral patterned fabric imported from India) ruffled shirt.
Fan (right) is made from turkey feathers. The handle is sewn brain tan leather, painted with red and yellow ochre.
Matchcoat (Photo coming soon)
Made from a vintage, 100% wool blanket, made by sewing "loom widths" of wool together. You can see the white edge, where the wool was suspended, over the dye bath. The red color of the wool has worn out, leaving a pinkish color. Silk ribbons are hand sewn,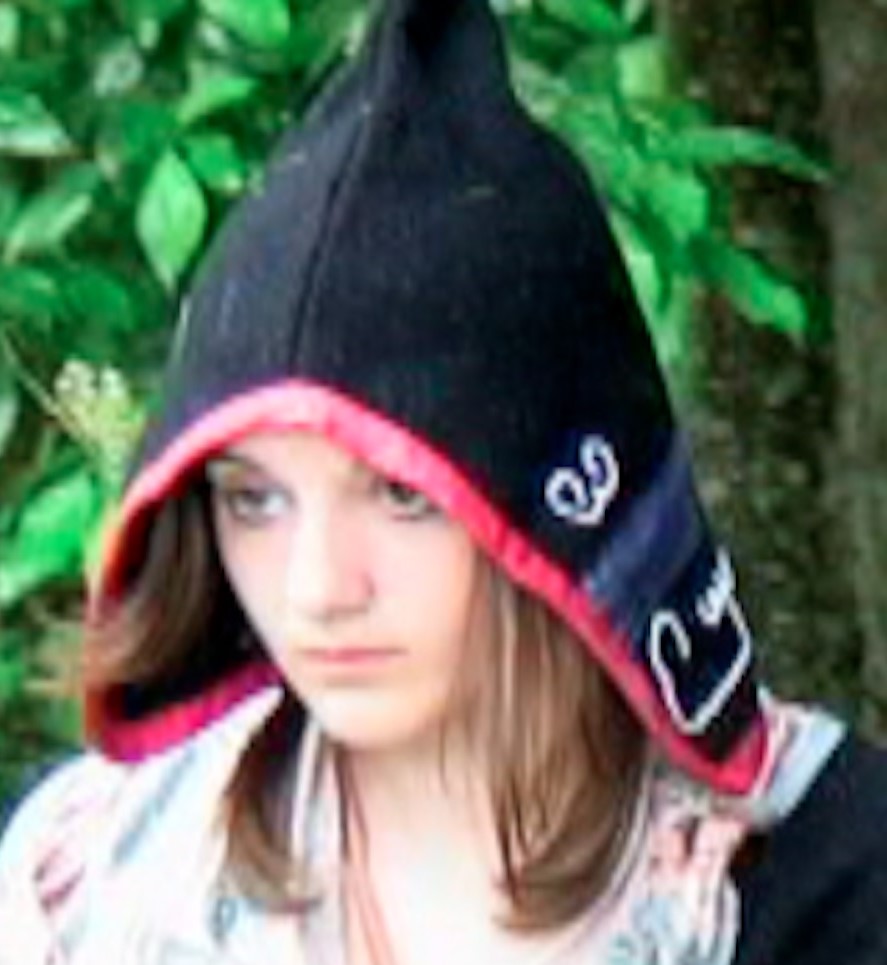 Peeked Hood

Navy blue wool with red and blue silk ribbon and beaded with white glass seed beads.
Email Vera at vlongtoe@vtindigenous.com