Twined Bags & Twined Baskets For Sale
For rates and availability call (802) 579-0049 or email vlongtoe@vtindigenous.com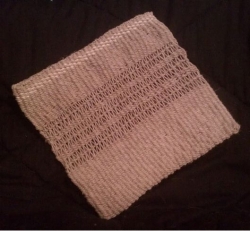 Closed and Diagonal Twined Bag*
This bag was twined using both the closed twining and diagonal twining techniques. This size bag, makes a great shot bag or shouldar bag. The more you use these bags, the softer they feel.
Made from natural and white hemp.
8 3/4" x 8" Tall
Twined Round Bag - Extra Large
This huge twined round twined bag can be used as a pack basket or storage container. It's heavy duty construction will last for many years
Made from natural hemp.
Approximately 12" base x 15" tall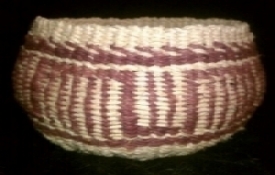 Twined Basket*
This basket gets its name from its shape. It looks like a gourd, with the top cut off. This shape lends itself nicely as a sewing basket.
Natural and walnut dyed hemp.
6" x 4" tall.