Twined Baskets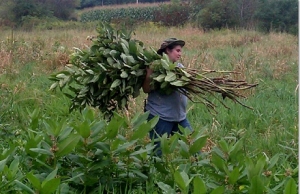 As early as the 17th century, European writing have described Native American basketry. The word "basket" was used loosely to describe any bag, basket or container, which opens from the top. Vera continues this tradition of her ancestors. She harvests and processes into cordage milkweed, nettles, dogbane, for twining baskets & bags. She also twines with hemp, jute, cotton and linen cordage.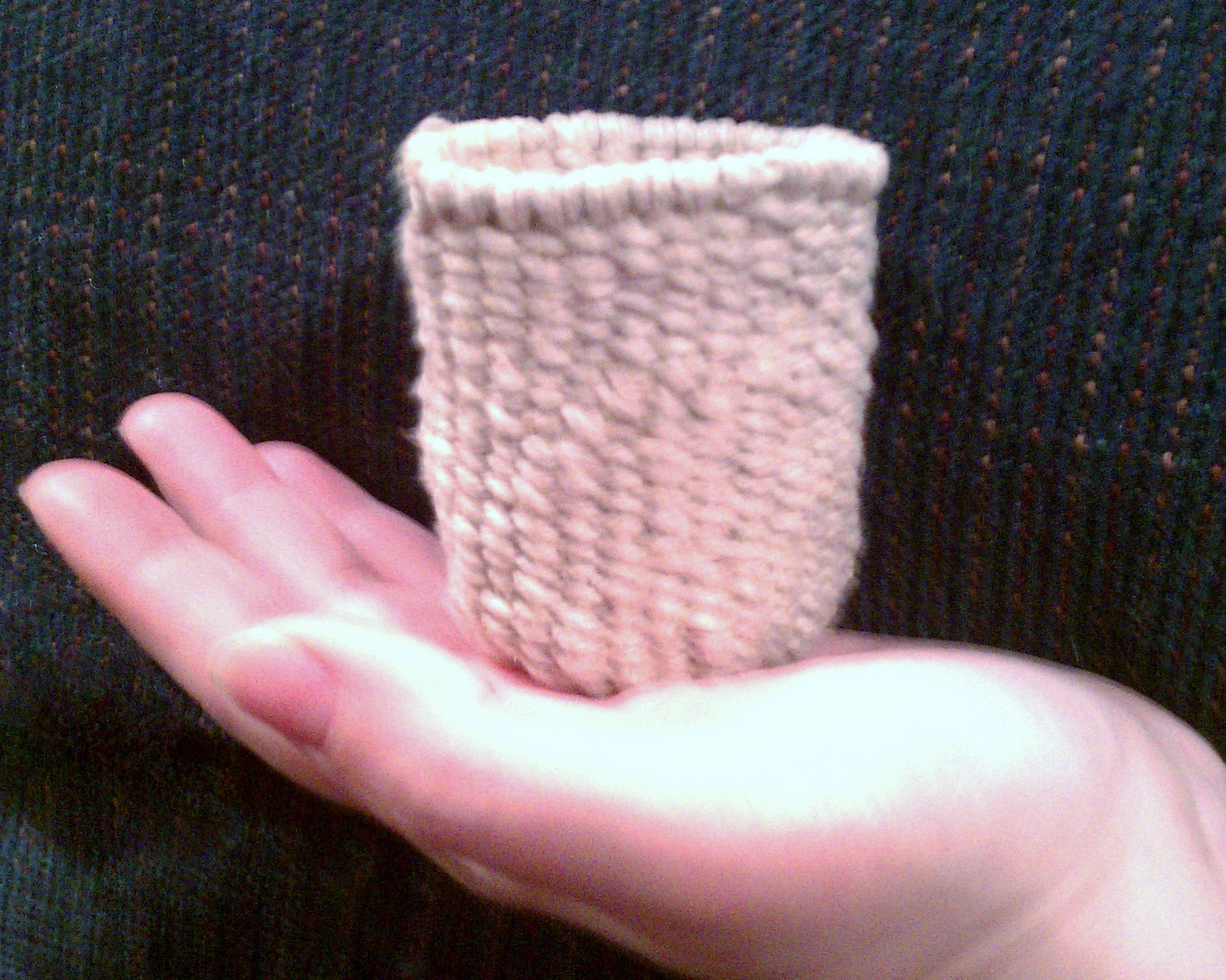 Miniature Twined Basket
Perfect to hold tiny pieces or in a
dollhouse. 2" wide x 3" tall. Made from hemp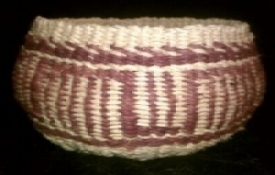 Twined Gourd Basket*
This basket gets its name from its shape. It looks like a gourd, with the
top cut off. This shape lends itself nicely as a sewing basket. Natural and walnut dyed hemp.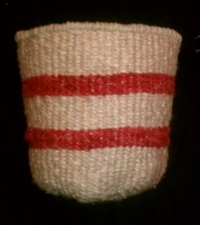 Small Twined Basket*
Natural hemp, adorned a with red stripe.
5" wide x 6" tall.
Twined Acorn Basket
A traditional seed collecting storage container used by Abenaki families in the Connecticut River Valley. Re-created
based on oral tradition/witness account
from the 1930's. After filling it, it would
be hung until it was needed to plant next summer's garden,
Shallow Twined Bowl
Good size to hold snacks or food.
Natural hemp
5" wide x 2" tall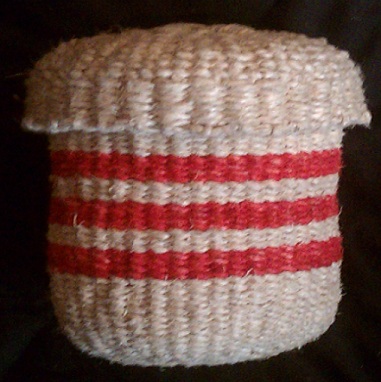 Medium Twined Basket with Lid *
Great conatainer to help you hold your provisions and a tight fitting lid.
Natural hemp, with triple red strip
6" wide x 6" tall.
* Photographs Courtesy of Lina Longtoe Schulmeisters
Email Vera at vlongtoe@vtindigenous.com